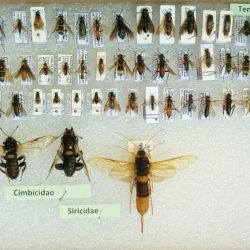 Hymenoptera Tenthredinidae, Cimbicidae, Siricidae from different locations. Some specimens are mounted, some in blister, some soft in liquid. Trading with Hymenoptera Chrysididae, Mutillidae, etc.
26 total views, 1 today
Welcome to our website!
Entoads – Entomological ads
We are a classified ad listing site specialized in entomological ads. Become a free member and start listing your classified ads within minutes. Then manage all ads from your personalized dashboard.
Join Now!