Next editions of "EntoModena" International Insect Meeting will be held on 15-16 of April and on 24-24 of September 2023.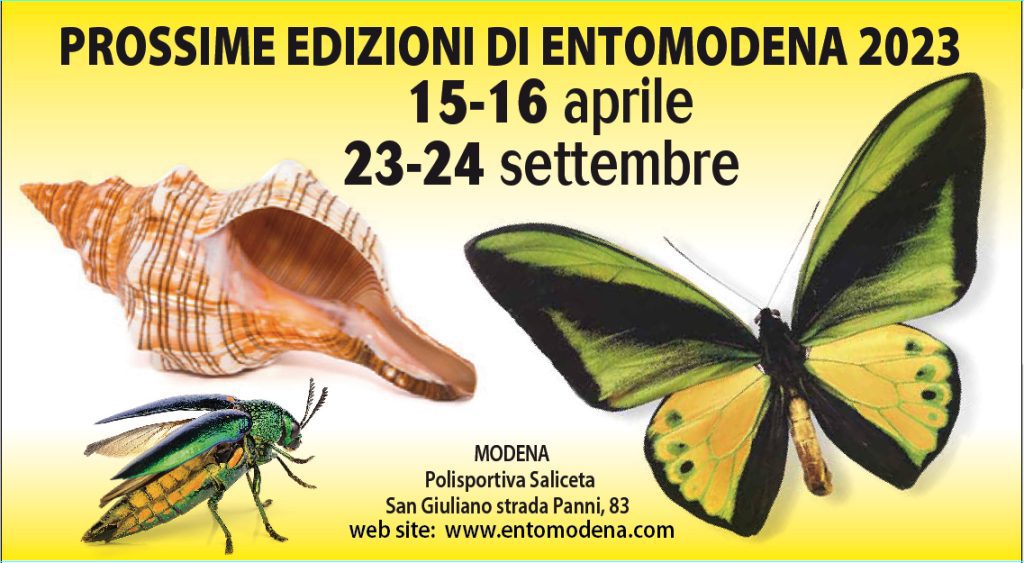 2591 total views, 18 today
Modena, Italy, 18-19 September 2021. GPS point.
ENTOMODENA IS BACK: a 2,000 square meters exhibition of insects, shells, specialized books, teaching about Nature for children.
Entomodena, the international exhibition of Entomology and invertebrates, is back this September, full of participants from all over Europe and themed events.
In this edition, a particular attention will be given to entomology and urban ecology, with a series of events about the different aspects of the conservation of insects and their habitats. As we know, insects are strongly threatened by many concomitant causes and are, however, still poorly known and considered, especially if we compare their abundance with vertebrates.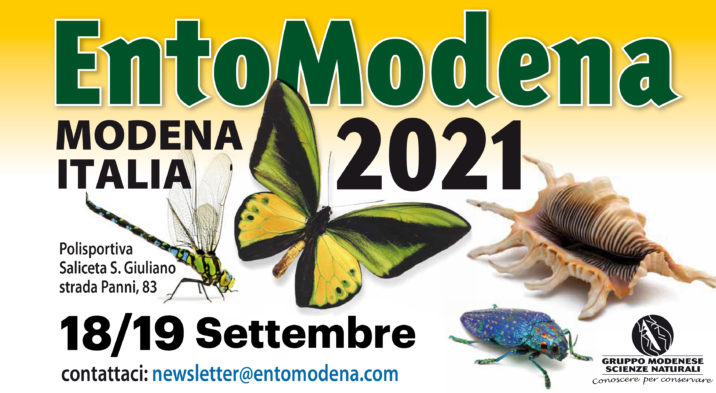 5058 total views, 2 today